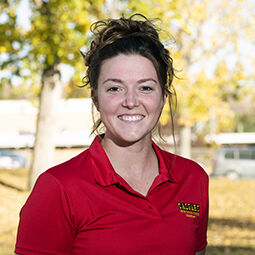 Haylie Burton (email coming soon!)
First in the pool and now on the deck, Haylie has been part of the swimming community her entire life. Swimming through her age group years with the Guelph Marlin Aquatic Club and continuing at the University of Guelph, she began coaching as early as possible with each year bringing a larger role to grow into.
Haylie spent the last year launching and co-leading Royal City Aquatics (formerly Wellington County Waves), where she worked with swimmers from their first years of competitive through regional, provincial, and national levels. The year brought an abundance of mentorship and education opportunities including the chance to be part of the Canadian coaching staff for the Junior Pan Pacific Championships.
With a personal mission to passionately pursue evolving goals, she loves working with athletes to find their "why" and foster their love of sport. She is extremely grateful to be stepping into this role with UCSC and is excited to evolve alongside these athletes.