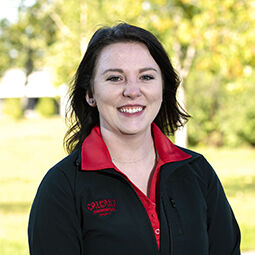 Taylor Wright (email coming soon!)
This season Taylor is excited to be the Regional Head Coach with UCSC.

Taylor started swimming competitively at a young age, and she has an athletic background of strength and conditioning and powerlifting at an international level. In 2012, she began coaching and has worked with development, provincial and national level athletes, both in and out of the pool.
Taylor has coached and competed in a few different sports which has given her a variety of skills to help UCSC's athletes.

She is currently a Registered Massage Therapy student at Mount Royal University, completing her NCCP level two certification and is also a certified strength and conditioning coach. Taylor previously studied Community Rehabilitation and Disability Studies at the University of Calgary. This program led her to work with students and athletes with a variety of physical and cognitive abilities.
Taylor believes that being a coach does not begin and end on the pool deck. It is important to her that she develops meaningful relationships with her athletes and peers. She encourages and supports athletes in the pursuit of their athletic, educational and personal goals. She is very excited to be able to soon use her massage therapy skills to help athletes with injury prevention, recovery, and rehabilitation in their athletic careers.


Outside of the athletic world, Taylor enjoys spending time outdoors with her husband and their dog Apollo. ​​​​​​​